The Wild & Scenic Film Festival will be hitting the road this weekend and heading to the bay area for a one night only event.
We've chosen seven films from our 2017 festival and are excited to announce some very special guests who will be in attendance for Q&A with their films or to share current actions their organizations are taking and how you can get involved.
Activism Tables
This is "where activism gets inspired" after all, so we had to provide opportunities for you to get involved and learn more about issues in your region and beyond. Be sure to stop by the SYRCL, Earthjustice and Conservacion Patagonica tables to learn more about their campaigns, successes, and how you can make a difference.
Get your activist on!
IN PERSON: Will Parrinello & Quinn Costello
with the film 

Water Song
Producer and director Will Parrinello, along with Mill Valley Film Group partner John Antonelli, has been making documentaries on environmental and social issues for almost three decades. For the past 11 years, the duo has produced an Emmy Award-winning series that features portraits of grassroots activists. This series, The New Environmentalists, follows Goldman Environmental Prize recipients who focus on protecting endangered ecosystems and species, combating destructive development projects, promoting sustainability, influencing environmental policies and striving for environmental justice. Prize recipients are ordinary citizens who choose to take great personal risks to safeguard the environment and their communities. The Wild & Scenic Film Festival has been proud to screen their New Environmentalists films for many years, taking them On Tour around the globe.  In addition, Will and John were recently selected to create a short film for the 2017 Oscars.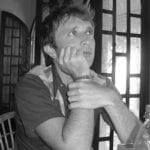 Quinn Costello is a freelance editor and post production supervisor in the Bay Area–and the editor of Water Song. He has worked on a variety of documentaries with an emphasis on environmentalism and social issues worldwide. His work has been seen on PBS, The Sundance Channel, and The Learning Channel. Post Production Supervisor credits include American Masters – Sam Cooke: Crossing Over. Editing credits include Mustang – Journey of Transformation, Global Focus: The New Environmentalists and the PBS series Standing on Sacred Ground. He is currently directing a feature length documentary on coastal Louisiana.  In addition, Quinn is the creative mind behind Wild & Scenic's 2017 trailer.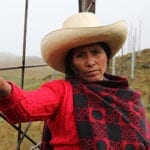 About Water Song: Máxima Acuña, a subsistence farmer in Peru's northern highlands, stood up to the giant Newmont Mining Corporation over the development of a gold and copper mine on her property. Her work was recognized in 2016 when she received the Goldman Environmental Prize.  This short, narrated by Robert Redford, shows how an ordinary person can affect extraordinary change.
A Massachusetts native, Alison Kelman graduated from Colorado College with a degree in history and journalism. Now working for Conservacion Patagonica, Alison previously ran Patagonia, Inc. DC store's environmental grants program. Inspired after volunteering down at Patagonia Park in 2014, Alison is now thrilled to work full time protecting one of the world's wildest places. Alison works in both communications and development, creating print and online materials to inspire others to visit and protect Patagonia's wild lands. In her spare time, Alison loves running, hiking, listening to podcasts, and exploring the California coast.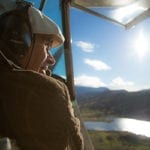 About Douglas Tompkins: Wild Legacy: Douglas Tompkins was a world-renowned adventurer, entrepreneur, and conservationist. The founder of The North Face and cofounder of Esprit, Doug spent the first half of his life building successful global brands, while simultaneously adventuring around the world, completing first descents of the world's toughest rivers. In 1968 Doug embarked on a trip to Chile, driving with friends from California to the tip of Patagonia. In the early 1990s, Doug sold his part of Esprit and turned his entrepreneurial energies to land and wildlife conservation projects in South America, working alongside his wife, Kristine McDivitt Tompkins, the former CEO of Patagonia, Inc. Over the last 25 years, Tompkins-initiated efforts have helped secure 4.75 million acres in new protected areas in Chile and Argentina including five new national parks. Tragically killed in a kayaking accident on December 8th, 2015, Wild Legacy tells the story of Doug's incredible life, his lasting impact on the wild landscapes of Patagonia, and Kris and the Tompkins Conservation team's efforts to continue his audacious mission.
Wild & Scenic Art, Books, and Souvenirs
Stop by the merch table to pick up some Wild & Scenic gear. We'll have tees, hoodies, hats, reusable drink and flatware all available for purchase. We'll also have a selection of Gary Snyder and Tom Killion books and art available for purchase. As two of our featured guests at this January's film festival, Snyder and Killion lent their poetry and art to a limited collector's edition, letterpressed broadside. Featuring Gary Snyder's Poem, For All and Tom Killion's print, Kaweah Lake, the broadside is signed by both Snyder and Killion. The edition is limited to 250 and is available to purchase for $150. Printed at Full Circle Press in Grass Valley, all proceeds benefit SYRCL.